hdbw-hochschule.com
About HDBW
ALL ABOUT HDBW IN MUNICH AND BAMBERG
Hochschule der Bayerischen Wirtschaft (HDBW) is a private, state-recognized university of applied sciences.
The main location is in Munich - all contact persons can be found centrally on the campus in Munich-Riem. In Bamberg, there is a study center for selected part-time study programs.
Tour of the HDBW Campus in Munich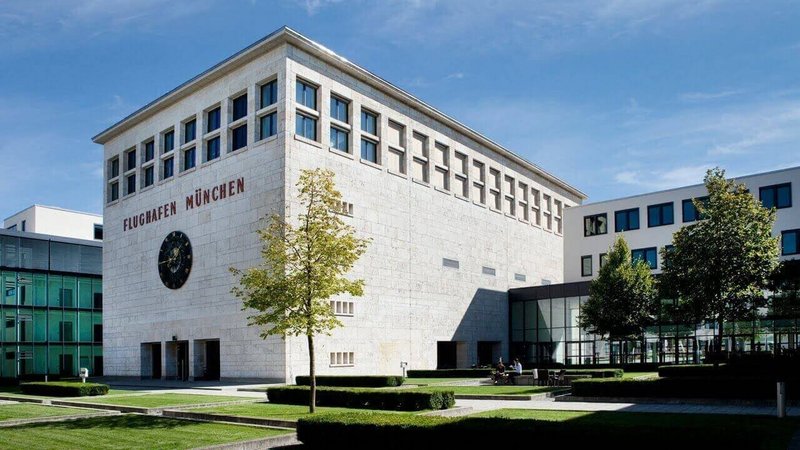 Video is hosted externally and only sends data when you click on the image.
What is this video about?
Visit the HDBW campus in Munich-Riem - virtually. In the Corona summer semester 2020, everything was quiet and empty on the university campus, but you still get an impression of the rooms and the surroundings. Nowadays, the building is filled with student life again!
History on the side, in case you are wondering about the lettering 'Flughafen München' (=Munich Airport? in the video: Munich-Riem Airport was the international airport of Munich from 1939 until its closure on May 16, 1992.
The HDBW Munich campus is located on the 3rd floor of the historic Wappenhalle, the former terminal building. The listed monument hall itself is used for a wide variety of events.
The former red airport tower is also still standing - visible from afar on the opposite side of the street, it is now part of the company Brainlab AG as the Brainlab Tower.
Our university concept for your success
Application-oriented study content with knowledge transfer from and to entrepreneurial practice
Small study groups and personal coaching of students
Direct exchange with excellent professors, who have broad business experiences
Short decision-making processes for research and cooperation projects
Munich Campus Adress
How to find us
Impressions on campus Munich-Riem and the study center Bamberg
HDBW Campus Munich Inner courtyard
HDBW Campus Munich Coat of arms Hall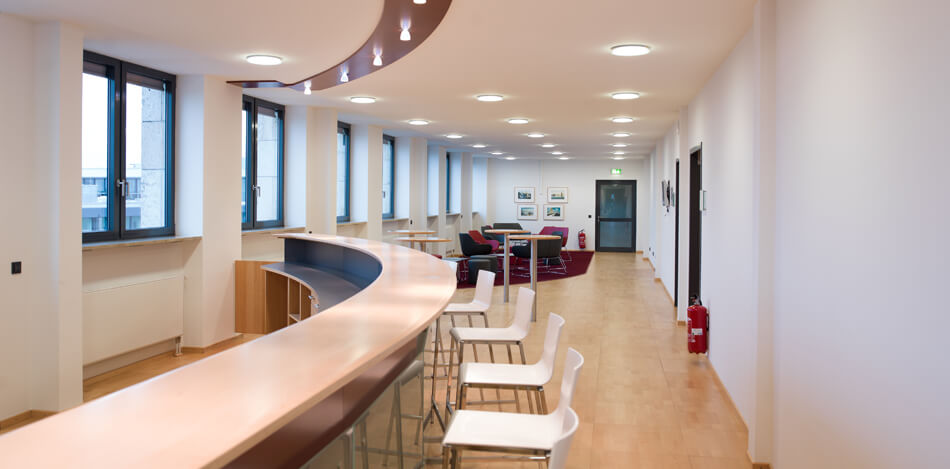 HDBW Campus Munich Student lounge
Study atmosphere HDBW Lecture hall
Study atmosphere HDBW Professor in front of students
Student Life HDBW Inner Courtyard at the Summer Festival
Campus HDBW Bamberg Gebäudeansicht
Lernatmosphäre HDBW Bamberg Studenten im Seminarraum
Campus HDBW Bamberg Cafeteria im Gebäude
Campus HDBW Bamberg Seminarraum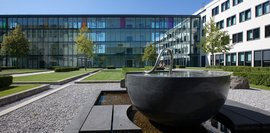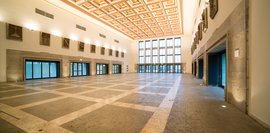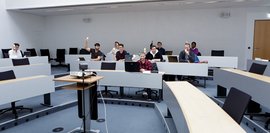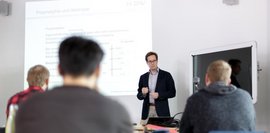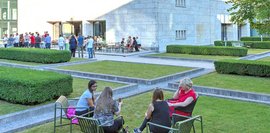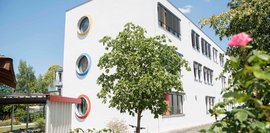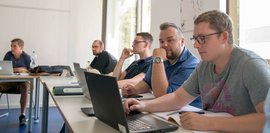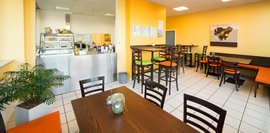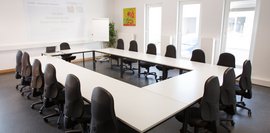 HDBW: University of Applied Sciences
HDBW Munich is a private state-recognized by the Federal State of Bavaria through the Bavarian State Ministry of Science and the Arts, including all of its study centers.
HDBW has also successfully undergone the concept review process by the German Council of Science and Humanities . All study programmes have been accredited by the accreditation institutions ACQUIN or FIBAA.
Our focus at HDBW is excellent teaching coupled with a highly practical and business orientation. Which is a specific advantage of Germany's universities of applied sciences, known in German as Hochschulen für Angewandte Wissenschaften/Fachhochschulen (HAW/FH).
Current CHE University Ranking Germany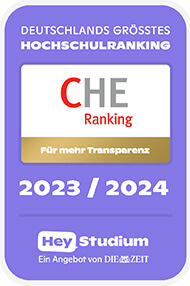 The CHE University Ranking is the most comprehensive and detailed ranking of German universities and universities of applied sciences and dual universities.
More about CHE - Centrum für Hochschulentwicklung.
The ranking includes the opinions of more than 120,000 students about the study conditions at their university. It also contains facts about studying, teaching, equipment and research in about 40 study programmes at more than 300 German universities. And provides a wealth of descriptive features on studying and teaching in those institutions.
All results are published online in the German magazine ZEIT.de.