hdbw-hochschule.com
Study programmes
Why study at HDBW?
WHY STUDY AT HDBW?
Study in Munich or Bamberg – at the private HDBW. Get your Bachelor's or Master's degree in business, technology or digitalisation. You study in small groups, with the full support of your professors and with direct contact to the business world.
The future is yours. You just have to take it in your hands.
HDBW studies from a graduate's perspective
Nadine Leder completed her studies in spring 2018, after 7 semesters at HDBW, with a Bachelor of Arts in Business Administration, specialising in International Management.
Immediately afterwards, she started her first job at the Knorr Bremse Group in Munich. She is now a Business Planning Professional there.
From her current perspective, she says about studying at Hochschule der Bayerischen Wirtschaft:
"Thanks to HDBW, I have had a great start to my career. Within my first half a year, I have already been transferred to a more extensive position, travel professionally and have gained an overall view of our company worldwide.
The good and professional relationship with HDBW continues and so hand-picked working students are still introduced to Knorr-Bremse."
We ensure shared study experiences
> Studying at the HDBW is above all about shared learning experiences.
> About direct and personal exchange with fellow students and teachers.
> About group discussions, arguing, asking questions, contributing ideas.
> About learning with and from others - in and outside the lecture hall.
We provide you with individual support
In order to guarantee the best possible teaching of the course content, you will always work in small learning groups and the HDBW professors and lecturers will be there to support you at every stage of your studies.
We also help you with your professional orientation and sharpening your own profile. This makes it easier for you to get into the position and industry that suits you best after graduation.
Dr. Evelyn Ehrenberger

"With us, it's not the average that counts, but the personality."

HDBW-President
Your personality matters
The grade point average or even an NC are not the primary admission criteria for studying at HDBW.
Instead, we conduct a personal admission interview with you to match your interests and strengths, career plans and goals with the chosen degree programme. Together we will find out whether the subjects you have chosen suit you.
Studying at the HDBW then not only offers you the opportunity to acquire expert knowledge, but also to develop your personality.
Through active participation in group work and discussions, you can improve your communication skills and learn to defend and argue your opinion.
We encourage critical thinking and you also learn to question your convictions and consider new perspectives.
The entire HDBW university team will support you on this journey!
What else speaks for studying at HDBW?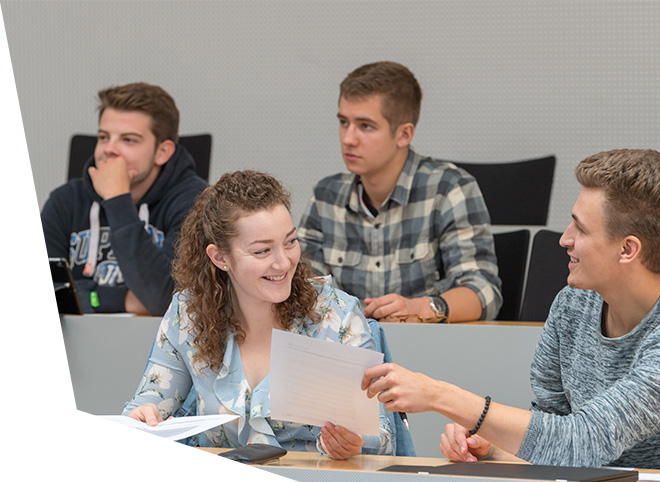 We give you the practical edge
Throughout your studies, you will benefit from constant practical relevance through our close networking with numerous business associations as well as Bavarian and international companies from a wide range of industries. Your advantages:
Didactically and methodologically excellent professors and lecturers with practical experience
Guest lectures by experts from companies
Practice-related projects and Bachelor's theses
Working student jobs and internships in our network
We give you that »certain extra«
As part of StudiumPlus during your Bachelor's degree at HDBW, you will learn everything in three freely selectable seminars that will meaningfully complement your specialist knowledge and best prepare you for professional life in general and management tasks in particular:
Cross-curricular horizon knowledge, e.g. foreign language skills, business ethics or Excel VBA
Job-related soft skills, e.g. rhetoric or intercultural competence
Occupational and social competences, e.g. project and team management or employee leadership
We support your study-life balance
Thanks to modern teaching methods such as blended learning, which combines the advantages of classroom teaching and e-learning, you can easily review and revise the material at home:
Virtual classrooms
Online- library
Study materials available online on smartphone, tablet and laptop
Private university? State-certified standard - with improved study conditions
The HDBW is a private and state-recognised university of applied sciences, which means that it is bound by the quality standards of the state higher education system and is supervised by the Bavarian Ministry of Science to ensure that its rules and standards are adhered to.
Studying at the HDBW is therefore no different from studying at a state university in terms of formal and content requirements.
However, study conditions at a private university like the HDBW are much more comfortable:
Small study groups, thus there is
sufficient room for discussions, group work, presentations
More favourable supervision ratio of professor to student, which enables
Individual feedback and coaching
Impressions of the HDBW-​Campus Munich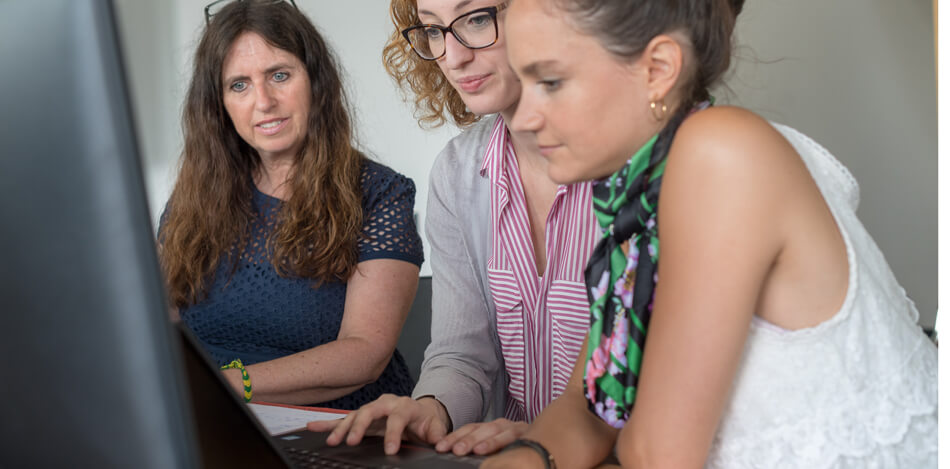 Teaching atmosphere HDBW Professor with female students
Learning atmosphere HDBW Lecture in the PC lab
Teaching atmosphere at HDBW Professor & students in the seminar room
Student Life HDBW Lecture break courtyard
Student life at HDBW Campus Summer Party
Study atmosphere at HDBW Teamwork during lectures
Teaching atmosphere at HDBW Exercise in the lecture hall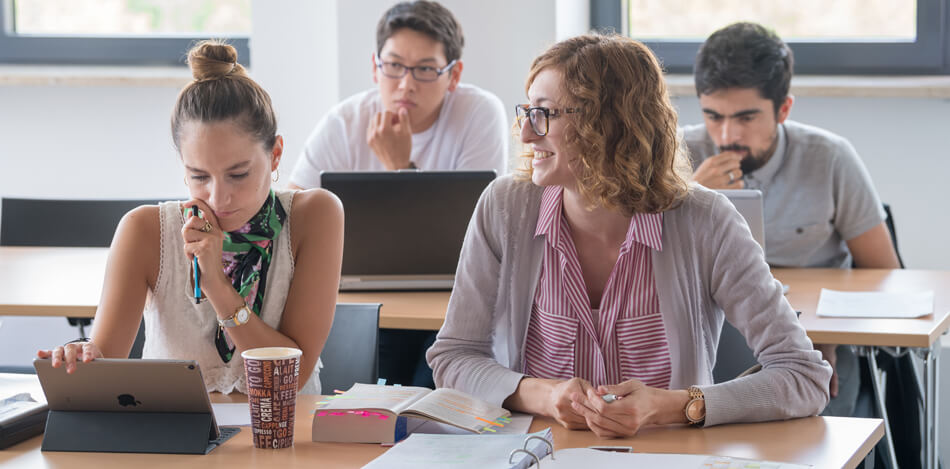 Learning atmosphere HDBW Master students Seminar room
Study atmosphere HDBW Students in lecture
Learning atmosphere HDBW Students in the seminar room
Study atmosphere at HDBW Professor in the seminar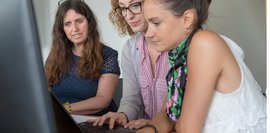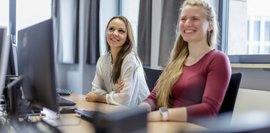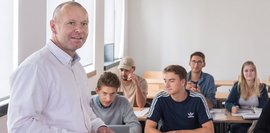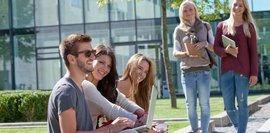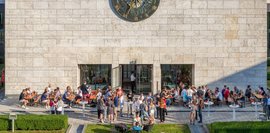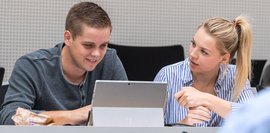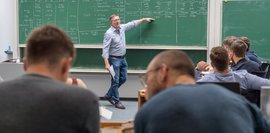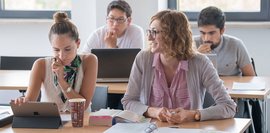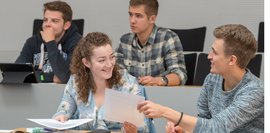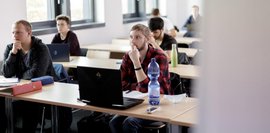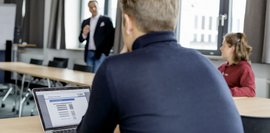 More about HDBW