hdbw-hochschule.com
Student Advisory Service & FAQ
Enrolment & student health insurance
ENROLEMENT AT HDBW
In order to enrol international students at HDBW, we need some documents that might not have allready been sent during the application and admission process.
These documents must be submitted prior to the start of your studies, so that we can formally enrol you at the first day of your first semester.
Study Contract
We need your signed study contract until the start of your starting semester. This contract finalises the application process at HDBW.
But only together with the submission of the documents listed below, we are able to finalise your enrolment.
Documents needed to enrol for a Master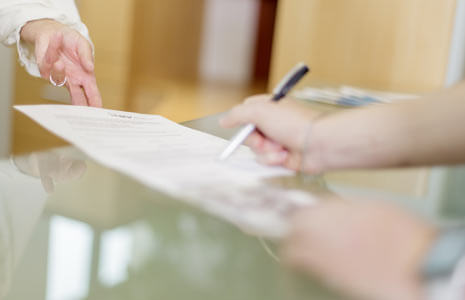 Certified copy of the proof of admission requirement; e.g. your certified Bachelor diploma and the transcript of records: If you haven't allready submitted those, now is the time
You can also show us your original documents in person and we will register them as certified.
Insurance certificate for university enrolment from your responsible statutory or private health insurance company:
Message to the health insurance-certificate, in case you have a mandatory health insurance.
In case you have a private health insurance, you additionally need a Certificate of exemption from compulsory insurance. This is available from any statutory health insurance company.
If applicable: De-registration certificate(s)
Only in case you are already enrolled at one or more colleges / universities, we need official proof of your de-registration.
Copy or scan of your identity card or passport
For students from non-EU countries: Current residence permit. But this can be submitted later on.
Explanation on Student Health Insurance
For enrolment, every applicant must submit a form-based insurance certificate for university enrolment, which states whether he, she or they is legally insured. You will receive it exclusively from a statutory German health insurance company such as TK, AOK, DAK, BARMA etc.
The certificate must conform to the model set out in this document for you to download: Form-based insurance certificatein accordance with the 1996 Federal Law Gazette. A simple membership certificate or an insurance card is not sufficient.
Prospective students who are compulsorily or voluntarily insured or co-insured with a statutory health insurance company in Germany (e. g. within the framework of family insurance) can obtain the formal insurance certificate from their statutory health insurance company.
If the parents or the spouse are members of the statutory health insurance, a noncontributory family insurance up to and including the age of 25 is possible, if the earnings limit is not exceeded.
Student health insurance is basically possible until the end of the 30th year or 14th semester. Extension only in exceptional cases. In addition: voluntary statutory health insurance with higher contributions or private health insurance.
Prospective students who are privately insured or privately co-insured (parents, spouse) with a health insurance company in Germany must have the aforementioned form-based insurance certificate issued by a statutory health insurance company (exemption) upon presentation of proof of insurance from their private health insurance company. The exemption is valid for the entire duration of the course of study.
Prospective foreign students from a member state of the EU and EEA, who are medically insured in their home country, receive the required form-based insurance certificate with a statutory health insurance company in Germany on presentation of
EHIC (European Health Insurance Card) or the
PEB (Provisional replacement certificate for the EHIC)
Applicants of dual track courses, like employees or trainees, receive remuneration and are therefore subject to social security contributions. You can neither have student nor private health insurance. The employer transfers the health insurance contributions directly to the responsible health insurance company. A free family insurance is only possible if you are under 25 years of age and have an income below a certain income limit.
In accordance with Art. 46 of the Bavarian University and College Act, the applicant must be refused enrollment by the university or college if the applicant does not present the insurance certificate in accordance with the Student Health Insurance Registration Ordinance.
The state and state-recognised universities are obliged to register with the relevant health insurance company in accordance with § 200 SGB V. If changes occur during the course of study (e.g. change of health insurance company, termination of the insurance relationship, change of the type of insurance, etc.) the student is obliged to inform the Admissions Office immediately and to submit a new insurance certificate without being asked. Otherwise, the student will be exmatriculated ex officio.
Further information can be obtained from the statutory health insurance companies, which are obliged to provide advice and information in accordance with the provisions of §§ 13-15 of the Social Security Code I.
You are enroled!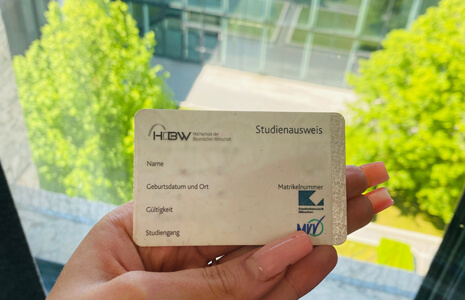 When you receive your Studienausweis - your student ID card - , you are a fully enrolled student at HDBW.
With it, you can
use all student services such as MVV public transport rides at certain times,
get advice from the Munich Student Union or
Any questions left for your enrolment? Ask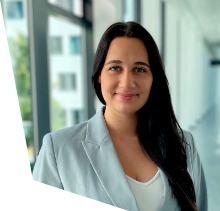 Sara Zurek
Student Advisory Service