HDBW ALUMNI: TIPS, EXPERIENCES & CONTACT
Here you can find out about the careers of former HDBW students: What did they study and what professional experiences did they have during their studies?
In addition, the alumni answer some questions about studying at the HDBW and give their contact details. If you have any questions for them, they will be happy to help you!
Andreas Stangl | MHP - A Porsche Company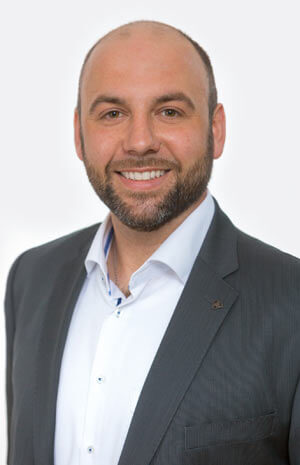 Andreas Stangl had already worked for the German Armed Forces for several years prior to his studies at the HDBW. After graduating with a degree in business administration (univ.), he also worked there as a training manager.
He completed his subsequent part-time studies in industrial engineering with a focus on supply chain management at HDBW Munich in February 2019 with a Bachelor of Engineering.
After a traditional application process, he started at Porsche Company MHP Management- und IT-Beratung GmbH in Nuremberg, where he is now a senior management consultant in the Operations Performance & Strategy service unit.
3 QUESTIONS:
Were there things about the HDBW degree programme that are particularly helpful to you now in your professional life?
"I would like to mention several things here. I found the practical orientation of the lectures with many case studies very interesting and instructive. The small group principle and the frequent communication with the (practically) experienced professors were also very helpful. Last but not least, I would like to mention the interesting additional HDBW offers (StudiumPlus, Speakers'Corner, ...) with interesting lecturers from the business world."
What tips do you have for current students?
"Grades are important, but the overall package has to fit. Virtues like honesty and diligence will always pay off. If not today, then tomorrow."
Can current HDBW students also do work-study jobs, internships, etc. at your company?
"Yes, feel free to contact me."
Contact options:
Andreas Stangl on LinkedIn
Andreas Stangl on Xing
Contact Andreas Stangl by e-mail
Contact Andreas Stangl by mobile