HDBW ALUMNI: TIPS, EXPERIENCES & CONTACT
Here you can find out about the careers of former HDBW students: What did they study and what professional experiences did they have during their studies?
In addition, the alumni answer some questions about studying at the HDBW and give their contact details. If you have any questions for them, they will be happy to help you!
Florian Schupp | P3 Group (Management Consulting)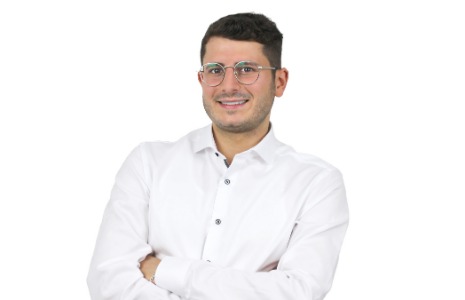 After completing his Bachelor of Applied Sciences (BASc.) in Business Administration at Neu-Ulm University of Applied Sciences (HNU), Florian Schupp enrolled in the English-language Master's degree programme in Digital Business Modeling and Entrepreneurship at HDBW Munich. He graduated here with a Master of Arts in August 2022.
Since then, he has been working as a consultant in the Operations & Supply-Chain business unit at the P3 Group consultancy in Stuttgart.
3 QUESTIONS:
Were there things about the HDBW degree programme that are particularly helpful to you now in your professional life?
"There are several points here. The master's programme in Digital Business Modeling & Entrepreneurship is very application-oriented and practice-based. That means you work a lot with case studies, which in retrospect prepared me very well for everyday life as a management consultant. Furthermore, this master's programme focuses on projects in small groups, which means that in addition to hard skills, soft skills such as teamwork, communication skills and organizational management are also trained."
What tips do you have for current students?
"It is important to get to know different companies and subject areas already during your studies in order to find out what you are passionate about. In my opinion, the key to personal success is not thinking, but doing, trying and gaining experience."
Can current HDBW students also do internships at your company, if applicable?
"Yes, we offer internships, working student positions as well as thesis writing opportunities - feel free to contact me about this."
Contact options:
Contact Florian Schupp by e-mail
Florian Schupp: +49 1520 993 77 51