hdbw-hochschule.com
Practice & Cooperations
Alumni and their practical experiences
Stefanie Sommermann
HDBW ALUMNI: TIPS, EXPERIENCES & CONTACT
Here you can find out about the careers of former HDBW students: What did they study and what professional experiences did they have during their studies?
In addition, the alumni answer some questions about studying at the HDBW and give their contact details. If you have any questions for them, they will be happy to help you!
Stefanie Sommermann | WITRON Logistik + Informatik GmbH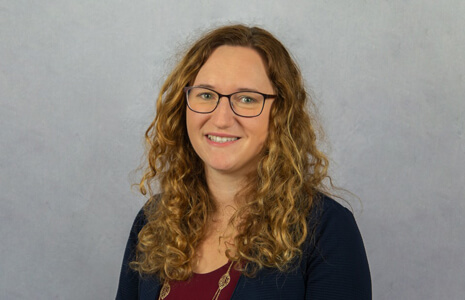 Stefanie Sommermann studied industrial engineering part-time at the HDBW in Bamberg. In July 2021, she changed jobs - and moved to Australia to do so.
In the winter semester 2021/22, her last semester of study, she was able to attend all lectures remotely thanks to the HDBW live-videostream. Even the supervision of her bachelor thesis and the virtual defense were no problem.
In March 2022, she was thus able to graduate with a Bachelor of Engineering degree.
3 QUESTIONS:
Were there things about the HDBW degree programme that are particularly helpful to you now in your professional life?
"The practical structure of the lectures helped me personally a lot. We were able to bring in examples from our everyday working lives at any time, and the diverse mix of students and their professions meant that we were able to pick up a lot here. Many of our lecturers have many years of practical experience and have brought a lot of this into their lectures themselves. Especially in the last semesters, it wasn't just a matter of stubbornly memorizing the lecture content. We were able to apply it directly in the form of projects and assignments. As a result, I think you take away a lot more from the topics and content and also learn to speak in front of groups and present your results."
What tips do you have for current students?
"Keep at it, even if it's hard to find the right motivation or things don't go as you would like once in a while. Do your best and take it one step at a time."
Can current HDBW students also do internships at your company, if applicable?
"Students are always welcome to contact me or the HR department directly and apply for an internship or practical semester. I think especially due to Witron's orientation, students from all courses of study can benefit from an internship with us."
Contact options:
Stefanie Sommermann on Xing
Contact Stefanie Sommermann by e-mail